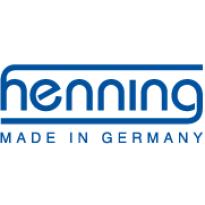 In 2003, the medium-sized company, which until then had been known in the elevator industry primarily for its door dampers, closers and oil-hydraulic buffers, established its development department for electronics and software in Braunschweig. The choice of location was obvious, as many of the new developments were carried out in collaboration with employees of the Technical University of Braunschweig, whose know-how is still incorporated in the products today.
Henning is today renowned around the world for its long-standing experience in the measurement, analysis and assessment of data of elevators and escalators. Our customers value is our in-house development department for hardware, software and AI (Artificial Intelligence), which develops tailor-made solutions. Backed by profound knowledge of elevators and escalators and the growing demand for measurement technology, we are able to offer products that save time and costs during maintenance and servicing.
Henning has been specialized in mobile measurement technology for lifts and escalators for many years. Thanks to a compilation of data based on some years of analysis of elevators and escalators, our engineers were successful in developing sophisticated algorithms from actual data and analysis of mobile acceleration measurement systems, which resulted in the condition monitoring system for predictive maintenance named WEARwatcher.
https://www.linkedin.com/company/henning-gmbh-co-kg/