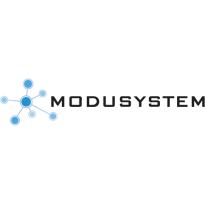 Modusystem was founded by Erik Scholts in 2007 and develop maintenance tools for lift technicians called "Modu-tool", as well as the more recent product "Modu-view".
Although a small company of about only eight employees based in the Netherlands – Modusystem's ambitions are not.  The philosophy behind Modusystem's products is about changing the way the lift industry works, designing lift maintenance tools compatible for many different kinds of lift brands – echoing the exact same kind of openness that NeXt Group stands for.
– We try to change the lift business. The lift business is very closed and is in need of initiatives to make it more open, in that way we share simliar values when it comes to how we view the lift industry, says Modusystem founder Erik Scholts.
With a growing demand for CANopen-Lift solutions across Europe, Erik joined NeXt Group to be able to include the CAN protocol and the THOR lift controller to his Modu-view platform.
– It started when I first got introduced to the THOR controller at Interlift. I really liked the idea of it and thought it was a perfect addition for the Modu-view. With CANopen-Lift solutions growing increasingly, I thought it was better to join sooner rather than later.