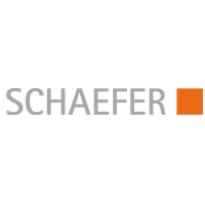 We want to be the best – in everything we do!
We understand that means more than just words.
Being ahead of the game, producing "one-of-a-kind" products and giving the service you deserve is something you can expect from us. This is how our Swabian tradition shows inventive talent, spirited enthusiasm, dynamic innovation and a close customer relationship. That is what SCHAEFER has done for 50 years. Nearly everywhere ... because our variety of products – operating and indicating elements, buttons, fixtures and Lift Info Systems for the modern lift – is in service worldwide. Presence is what made us a leader in technology today, and is leading us to success in the future. Nationally and internationally.
https://twitter.com/schaefergmbh
https://www.linkedin.com/company/schaefer-gmbh/